Angus Seedstock
The Touchstone breeding program is primarily oriented toward our grass-fed beef seedstock business. The cattle are selected and bred to meet the needs of our grass-fed beef customers. The cattle are registered with the American Angus Association. Performance data is reported to the AHIR program of the Association. The EPD data for our sires incorporate genomic values in the calculation of EPD's in addition to individual performance data.
Breeding emphasis for Angus seedstock is placed on both tenderness and marbling. Further we identify individuals that finish rapidly on grass, have large rib-eye to bodyweight ratios, and are able to grade upper 2/3's USDA Choice on grass alone. We also select for are animals that will hang at least a 700 lb. carcass while excelling in low input forage only systems.
To ensure consistent quality in our grass-fed beef sires, the cattle are line bred built upon the Emulous angus line. See the Emulous History link for more information.
If you are interested in purchasing Angus seedstock or semen contact Brad James. Here at Touchstone Angus, we'll help you find only the best Angus cow seedstock for your business.
For Sale
Embryos by Foundation Emulous Sires
Emulous Bob of K Pride
Emulous Pride 127
Emulous 178
A Blast from the Past
Emulous Bob of K Pride flushmates
The 25th most influential sire in the Angus Breed born in 1960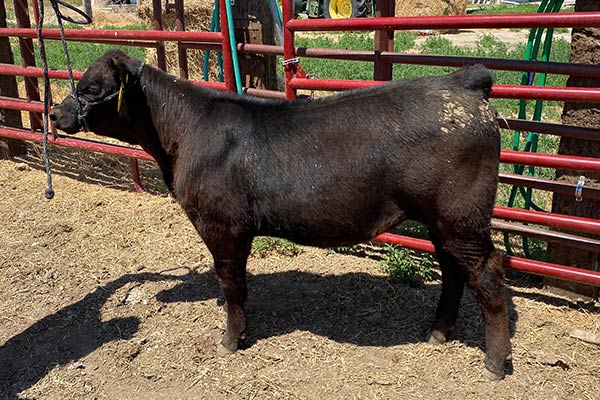 Miss Touchstone H1 KPride
Homozygous for all Tenderness markers (Calpain 316, Calpain 4761, Calpstatin)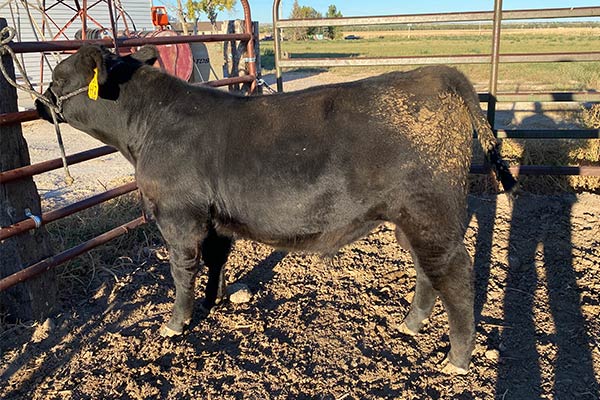 Touchstone H2 KPride